Scrivener (its website link) is a word processor advertised as "the go-to app for writers of all kinds, used every day by best-selling novelists, screenwriters, non-fiction writers, students, academics, lawyers, journalists, translators and more." However, it is far from perfect and here are some things that I figured out after having been using it for a while.
Status: Active

From July 2023 – ongoing

I've paid for this software and I'm using it (occasionally).
Table Of Contents (T.O.C.):

1. What is Scrivener?
It's like Microsoft Word, but "made for writers." So, it lets you more easily organise your notes, chapters, and all the other stuff in one software. Making it easy to navigate and a sort of one-stop-shop for writing (keeping all your notes and stuff in one place).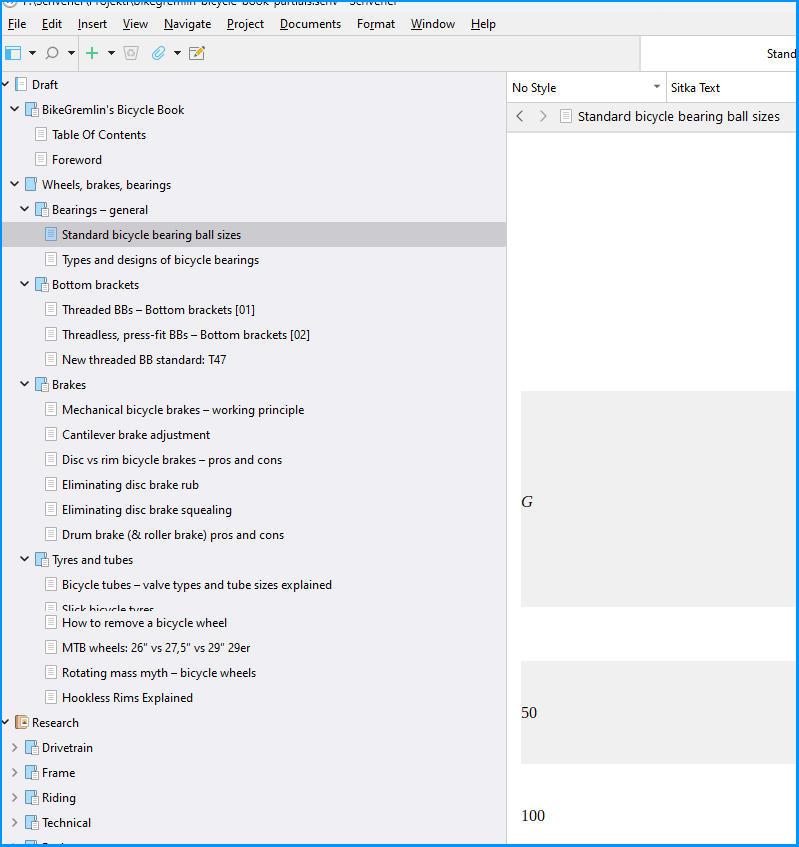 Well, at least in theory… In practice, it has a few problems that I will write about here.

2. Steep learning curve
If you wish to use Scrivener as a Microsoft Word, perhaps with a few more of its basic options, you can probably figure it out in about an hour or so. However, that beats the point of using it – might as well go with LibreOffice Writer or similar (free) word-processing software that is a lot more intuitive and just works.
Scrivener makes sense if you wish to use its advanced options for organising your work, notes, research, versions, reviews, etc. In order to do that, you will need to invest the amount of time and effort equivalent to preparing for an exam (small to medium "sized/difficult").
I have decades of experience working with computers for a living (and writing as a hobby). And I found it very difficult to learn how to use this software. Learning curve is not steep – it's a cliff. Be prepared to invest a lot of time and effort in order to use this software effectively. But it's worth it in the end, right… right?

3. Table hell
If you do a lot of academic, educational or research work and writing, you will most likely use a lot of tables. Scrivener is awful at handling tables. Copy-pasting a table from a website, Word, or Excell will result in broken formatting.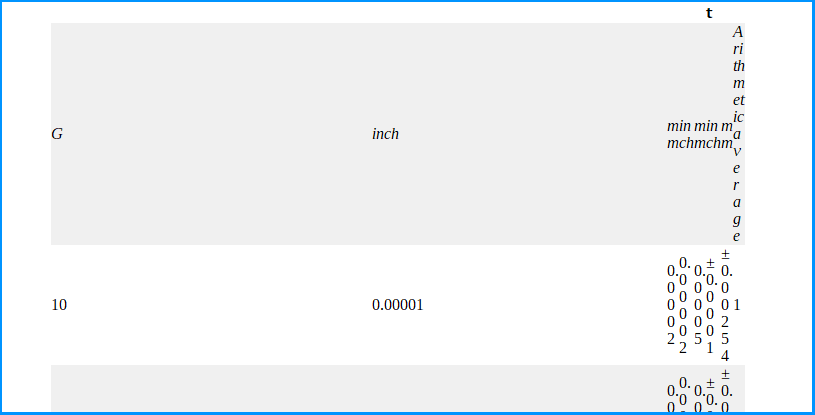 There are some workarounds, but they are tedious and time-intensive (for example, you could create an image of your table – but that makes formatting and editing/correcting more difficult).

4. Table of contents problems
I wanted to turn my whole website into a printable PDF book, and a Kindle-friendly e-book. One of the things I was hoping a tool like Scrivener will help automate was creating a table of contents (for easier navigation through the book).
Unfortunately, creating a table of contents is not too simple or intuitive, and the final results are a hit-and-miss. Often, page numbers in the T.O.C. don't align with the page numbers in the book.

5. Formatting for Amazon self-publishing
This has been another frustrating experience for me. Exporting in a "Letter" format PDF (8.5 x 11 inches), resulted in Amazon making "complaints" about some pages exceeding the format size. Identifying the problem in a 500-page book can be an incredibly frustrating and time-consuming task.
I just couldn't get Scrivener to show me how a book will look like before "compiling it" (compiling is a relatively slow process that gives you the "final product" when it is finished). Also, I couldn't figure out how to get it to format the book to properly fit a given paper size (at least for the Amazon's self-publishing platform).

6. Dealing with high page-count books
Scrivener is quite good at dealing with books that have over 1000 pages. It lets you work on each chapter as a separate document, while keeping it all nicely structured and easy to navigate.
Unfortunately, this all becomes of questionable use when you can't get a correct table of contents or, even worse, a format that is ready to print (see the points above for details).

7. Who is it good for
If you are a writer who doesn't use too many tables and doesn't write lengthy books (500 pages or fewer), Scrivener can be a useful tool. But it does have downsides.
For me, it is frustrating and incredible that, in the late 21st century, software that is generally considered as "made for the writers" can't properly handle a simple concept as a table (I touched upon this phenomena in the article "Zeitgeist: Fake it 'till you make it!").

8. User technical support
If you get stuck, you're on your own (Google, Reddit…).
Bug reports, feature requests – forget about it.

9. Conclusion – my thoughts
I paid for Scrivener (and Scapple) hoping that it would help me publish my website in various formats (total size is over 2000 pages of text just for the cycling website in English). It's fallen short. Which is unfortunate. Scrivener has a lot going for it, and it seems it's so close to being excellent. Like a fast, skilled winger who shoots when he should make a pass, and tries to make a pass when he should shoot.
This should not discourage you from giving it a try. It comes with a 30-day free trial (and it counts only the days when you actually run the software, so you don't have to rush and run it for 30 days in a row). Apparently, it does work for many writers, and there aren't numerous high-quality alternatives.
I'll try to keep this article up-to-date if I decide to give Scrivener another go. Now, I'm a bit tired and frustrated.