On this website, I give complete information and tutorials. Sharing all the knowledge completely free and not planning on charging for it.
In addition to that (or thanks to that), a lot of people call me on the phone or write using e-mail, Viber, Facebook (and other social networks). Unfortunately, I work a lot and have very little free time. Every time a phone rings, I need to stop what I'm doing, take the phone and answer.
There's more and more work. I have never refused to give advice and help. In order to be able to do that in the future, we'll have to get organized, together.
Table Of Contents (T.O.C.):

1. How to get free BikeGremlin help or advice?
There are several ways available, whichever you prefer:
It's probably best to ask on the LowEndSpirit forum. There, you can get advice and help from many different experts – I post under the bikegremlin nick. 🙂
Use the website search – it is very good (Google powered) – just enter what you want to know. I have already answered most of the questions.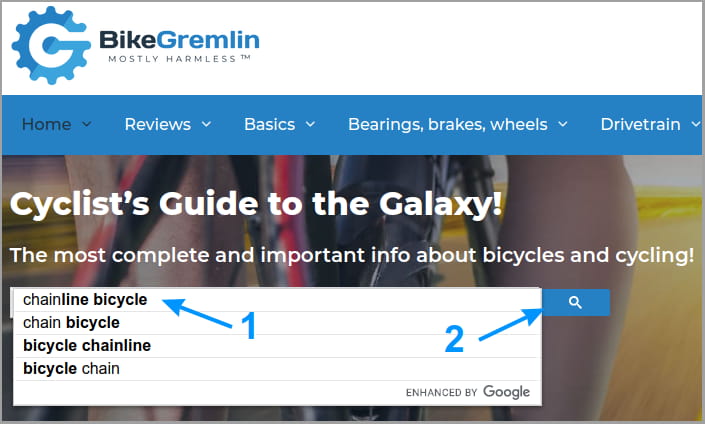 Response time is about a week – i.e. when I find the time, in order: first answering the first asked questions (that haven't yet been answered). There's less rush in the winter months, so then You can expect a faster response.
I'm planning on keeping this free.

2. Urgent, right away, today for today
Use the BikeGremlin forum:
www.bikegremlin.net
I can't promise any deadlines, but I do my best to respond as promptly as I can.
To explain:
I like sharing knowledge and helping people (when I'm in a position to do so). To reduce the number of "urgent" help/advice requests, I had created a portal for paid priority support.
That didn't feel right. There are people who really haven't got any money (or can't pay via the Internet), but really need help and advice. There must be a better way to "filter" requests! That is where the extra 5 minutes needed to register and post a forum question come in.
Out of all the people who post questions on social networks (Instagram, YouTube, Facebook etc.), only about 1% bother to register and post their question on the forum. That's a great way to filter those who really want to hear what I have to say, so I don't mind taking the time to do it.

3. Arrangements for website building, optimization, hosting etc.
To arrange this, just shoot me an email (no need for any upfront payments).
See the prices on the BikeGremlin services pages.
The contact info is below:

4. Contact info
Email:
My name (relja) @ this domain (bikegremlin.com).
NO SEO LINK-BUILDING guest posts!
(the bold part is for the people & companies asking about this – with or without offering money)