I already wrote about problems and the situation with e-banking in Serbia. In this post, I'll write about my experience with Raiffeisen Bank in Serbia (link to their official website).
Note: information and experience written in this post are based on my knowledge and experience. Interpret them as: "as far as I know", or "to the best of my knowledge", and/or "according to my experience". Nothing more, nothing less.
Table Of Contents (T.O.C.):

1. Introduction – basic info
Raiffeisen Bank came to Serbia in 2001. About a year or two later I had opened a savings account in that bank. Been with them ever since – almost 20 years now. They are owned by the foreign, Raiffeisen Bank International banking corporation.
They have a reputation for being a bit more expensive (account maintenance fees etc.), but also good quality and reliable.
Did a rather good marketing campaign that also resulted in many locally popular memes. 🙂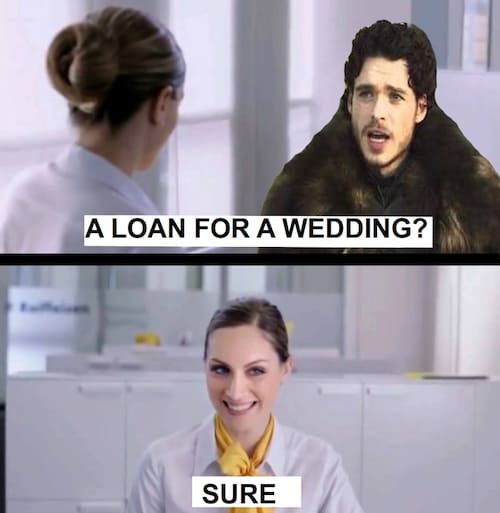 2. Security
At the time of writing this post, like most other Serbian banks, Raiffeisen Bank doesn't provide 2FA protection for logging in to their e-banking accounts. Probably for a good reason, as I explained in the post about e-banking in Serbia.
The maximum allowed password length is well below 20 characters, and there are no special characters allowed. Fortunately, the procedure for changing both the username and password is very well designed and easy to use, so by choosing a "funny" username, one can increase the account security (if a "hacker" has no idea what username to try).
Update 2023:
Passwords longer than 20 characters and special characters within them are now allowed. 🙂
When paying on the Internet, there is additional security using a token – that is, you have to open the banking application on your mobile phone, then enter the temporary one-time use generated code (2FA protection for payments). The downside of this is you need a smartphone – can't be done using their desktop banking account.
In the post about securing a WordPress site, I explained how each layer of security introduces more complications/inconvenience (and that no system is 100% secure, by definition). While another post explains security layers, attack vectors, and the weakest link.
The account used for payments over the Internet is separate from foreign currency deposit accounts. So you can, using one click, transfer the needed amount of funds for payments when you need to make a payment. This is a good measure of security.
Visa card PIN code can't be changed (some banks, like Komercijalna bank, allow the change of PIN code on their ATM-s).
Another thing, atypical for Serbia: I am a "re-educated" left-handed man. So I write with my right hand, but my handwriting is very poor and my signatures are often not identical. This is the only bank in Serbia where they would check that, and insist on providing the identical signature, or not do business. Which is a good security measure, if not perfectly convenient. I only ever experienced something similar in Germany.

3. Raiffeisen bank e-banking services
The user interface for electronic banking, both on a desktop computer and on a mobile phone is well-designed: clear, intuitive, and easy to use. Among the best I've seen when it comes to Serbian banks.
You can make a "nickname" for each account, which is handy if you have several accounts, for it allows you to easily figure out which one you are dealing with at any given moment. Unlike Banca Intesa, nicknames are memorized and work both on a desktop and in the mobile app.
Payments in euros are directly withdrawn if you have euros on your account, while payments in other currencies are exchanged for Serbian Dinars (so you end up paying about 2.5% more). Of course, payments in Serbian Dinars are directly withdrawn from your Dinars account. For any payments over the Internet, there is a commission of 1%.
It is easy and simple to add new recipients for paying bills (electricity etc.), and for paying to Serbian current accounts. You can pay up to 15 bills (or current account payments) per week without a commission.
Catch: if you are trying to pay money to a friend, you need to fill the field of the account number reference ("poziv na broj") in the following way: number 95, followed by the current account number (with no spaces between). Instructions for payments (in Serbian), on the bank's website (seems the site is built using WordPress 🙂 ). Found the instructions using Google – no links on the website, nor website search option shows this document.
This problem has been solved. 🙂
For every income, or withdrawal of funds to an account, you get practically instant SMS notification on your phone. However, the e-banking platform (both desktop and mobile app), although it shows the correct account balance in "real-time", doesn't list the particular transactions until some 3 to 5 business days have passed. Banca Intesa and Komercijalna Bank show everything momentarily (along with SMS notifications). However, you do get instant notifications on the mobile app, which is an acceptable solution – you are informed of any transactions.
In the previous chapter, I already mentioned the ease of transferring funds from one account to the other.
At Raiffeisen Bank's "smart ATMs" you can pay euros into your foreign currency account, as well as withdraw euros from the account. I don't know of any other bank in Serbia that offers that.
The price of Dinars account maintenance is about 3 euros per month, while foreign currency current account maintenance costs about 8 euros per month – which is a bit more expensive than in most other banks.
Update: if you get a new mobile phone, the application is easily activated without going to the bank – all works smoothly online. 🙂

4. My experience as a Raiffeisen Bank client
Similarly to Komercijalna Bank, I've been doing business with Raiffeisen Bank for about two decades. I've never had any problems or inconveniences.
Update, June 2023:
One hick-up so far, details are in Chapter 5. Problem or: assimilate, resistance is futile!
Update, July 2023:
Another problem, see Chapter 6. Problem 2 or: it keeps getting better.
There generally aren't long queues and waiting times, and people working at the bank are quite polite and patient.
After my experience with Banca Intesa, as well as because of the way Komercijalna Bank charges for online payments exchange rates, I went to the Raiffeisen Bank to see about online (Internet) payment options. I explained in plain language that I wish to pay online using a euros account and to receive payments from abroad, as well as to place and withdraw euros using their ATMs. Then, a polite clerk offered me a services package that is very affordable, in addition to my existing services package with the bank. And this was better than any other service combination that came to my mind after viewing their services offers. So not a typical up-sale that most banks (and businesses in general) do – this was really mutually beneficial. Extremely polite and professional – for about half an hour the woman was explaining everything, and patiently answered all of my questions, without being "pushy" at any moment.
The result? Until my Visa card expires, I no longer need to take the time from the bank's counter clerks (nor from myself), but can get everything done using an ATM, with all the services I need provided.
I haven't been using Raiffeisen Bank's online payment services until relatively recently. For now, everything is working perfectly.
Would I recommend Raiffeisen Bank? Based on my experience so far – certainly.
Update, July 2023: This bank is having some serious problems and I can not recommend doing business with them.

5. Problem or: assimilate, resistance is futile
In May 2023, Raiffeisen Bank bought out the RBA Bank and "assimilated" all its branches. When this happens with hosting provider companies, it's usually bad news for the employees and customers of the company that was bought out. Not sure how that plays out when it comes to banking, except from my perspective as a Raiffeisen bank's customer.
Database and application merging
Well in advance, at the start of April, Raiffeisen bank announced they will be merging and updating their system, so mobile banking will be down from April 29th through May 2nd (a bank holiday in Serbia). This went smoothly and mobile banking (and e-banking) worked fine on the morning of May 1st. The mobile app does get stuck when reading messages from the bank, but apart from that, it works OK as far as I can tell.
Card renewal – the "fun" part
My Dina and Visa cards expire at the end of June 2023. In May, I called the bank to see what the renewal procedure is. They said they'll send the new cards to my home address, via the postal service. OK.
On June 22nd, just before noon, I get two emails from the bank:
Dear Mr. Novović

Your dina card, which was sent to the address My home address no. YYD, was brought by a neighbor to the Maxton branch, bul. Cara Lazara bb in Novi Sad, so you can come pick it up every working day from 8:30 a.m. to 4:30 p.m.

With respect

Bank clerk A
My home address is the same but ends with a different last digit. A minute later, I get another email:
Respected

I see that you submitted a request for another one, which was probably taken, so this one was cancelled.

Bank clerk A
I don't remember having received any cards, nor having submitted a request for a new card. I reply within minutes:
Hi Bank clerk A,

Ha-ha. OK. 🙂

My address is number YYB

I checked – and the bank's application shows that address (YYB).

But it is what it is. I don't mind waiting in the branch. 🙂

Relja Three-Doors-Down Novović
🙂
I got no reply, so the next day, at about 9 AM, I called the bank to see what to do. I relayed the confusing info I got in the two emails. They said they will check and give me a call.
A few minutes later, they called and said I can go to the branch on Buevar Oslobođenja 56a and pick up my cards. That is the branch where I received my cards two years earlier. OK, that makes sense.
I went to the branch. Waited for about an hour. When it was my turn, I explained everything. The clerk couldn't find the cards. They made some phone calls… then some more phone calls to the other branch… then some more. About 15 minutes later, they said I should wait a few days to get a message and then go to the Maxton branch to pick up my cards.
I asked them to double-check and correct my home address and contact info. It turned out they did have the correct address, but they don't know why the cards were sent to the wrong one – could have been a typing mistake – as only the last digit was wrong.
All in all, it's June 23rd, I have a card that expires in 7 days, am not sure when I will get a new one. Fortunately, I'm not traveling anywhere these days.
It is fair to note that all the clerks were patient, polite, and as far as I could tell, they understood the problem and did what they could to solve it as quickly as possible. For some reason, there is no way for me to get the cards to my (correct) home address.
Update, July 2023:
Well, I finally got my card. Another hour of waiting at a branch, and it's sorted out. Unfortunately, that's not the end of my problems. Read on.

6. Problem 2 or: it keeps getting better
When I finally got my VISA and DINA cards, I tested them. Used the VISA card to pay online on a foreign website (in USD). That went well.
Then, I used the DINA card to pay in a local Serbian store in Serbian Dinars (RSD). To my amazement, those payments were all charged from my Euro account (different payments on different days).
I used the banking application chat support. They told me to call their customer support number. OK, I called the number and explained the problem. Then, the customer support representative started convincing me how "that is not possible." I had to patiently explain why I am certain that I did, in fact, use the DINA card (not the VISA card), and that all the payments were charged on my foreign currency account (instead of on my RSD account).
They checked something, and told me that I had submitted a request to have both my DINA and VISA cards tied to my foreign currency account. That is not true! This claim reminded me of the claim that I had requested a cancellation of my cards (see chapter 5 for details of that mess).
Of course, in order to fix this, I was told that I must go to a branch (and wait the usual hour or two in line).
There's something terribly wrong with Raiffeisen Bank, at least since they merged with the RBA Bank.