Updated: 06/10/2019.
In this post I'll write about my experimenting with Google AdSense, with a very brief explanation of what AdSense is.
Contents:

1. What is Google AdSense?
Shortly: it is a program for showing adverts on a website. Companies pay Google for advertising, Google chooses which ads are shown on which website and gives a part of that commission to the website owners. Commission depends on the type and number of shown ads, as well as on whether the ads are clicked on by website visitors.

2. How to apply
Go to Google AdSense page and register. You will need a Gmail account and a website with enough good quality, unique content.
After providing all the needed data, you will get a snail mail letter, with a code – which you will enter to AdSense account once you receive it, in order to confirm you have provided a real address.
In this post I won't be explaining the technique of placing ads on the website – perhaps some other time (though I have explained how to ad them to AMP pages (what are AMP pages) in the post about implementing AMP with WordPress websites).

3. My initial setup of AdSense ads
I originally placed ads on the right hand side column, below all the menu options.
These ads were invisible for visitors using mobile phones (only after reading an entire article would they get to the ads section).
At the start of 2019 I added a small banner on top, that is also shown on top to visitors with mobile phones. At about the same time, I implemented AMP page versions, with ads included.
An interesting thing about AMP pages is they are "immune" to ad blockers, so ads are always shown on them. Downside is that Google chooses where to place those ads on AMP pages (which is good for earnings, but you can't design the layout).
Here is how the ad layout looks like:
This drastically increased earnings from ads, much more than the rise in the number of visitors. Graph of monthly ad earnings change from month to month:
Overview of the ad revenue that each ad position has made in a month, relative to other ad positions:

It is interesting to note that the cycling website in English, with most visitors from USA and UK, earns a lot more money per visitor (RPM) than the cycling website in Serbocroatian, where most visitors come from former Yugoslavia. While this website, with computer related topics, makes even more revenue: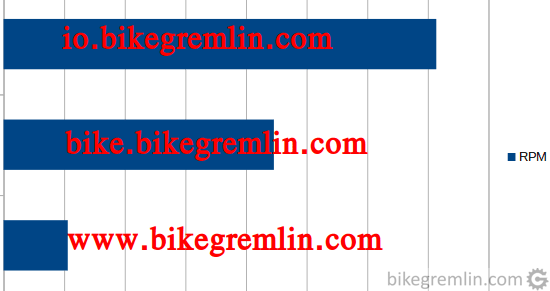 4. AdSense experiment
The plan is to, starting from September 2019, let Google automatically place ads where it thinks it is best to place them, then see if there are any significant revenue changes. The experiment will be let to run for two months. I will be following the changes in both revenue and the number of monthly visitors.

I'll also be visually checking what it looks like (for me) on the pages: is it too crowded with ads, or are there even fewer of them.

5. First impressions – September
Subjective impression is there are more adverts on websites. What bothers me the most (what I hate) are the ads inserted between paragraphs of a page. As for the metrics, I haven't noticed a drop in the number of visits, nor shorter duration of visits. Will be monitoring this, as well as whether Google, after the experimenting is done, reduces the number of adverts, keeping only a few that pay best, in places where they give the best results.
Normalized stats for RPM and total website income compared for August and September (the experiment was started on September 1st):
RPM of io.bikegremlin.com leads to a conclusion that adverts on computer websites are paid a lot more than ads on cycling websites.
The fact that the English version of the cycling website makes over 10 times more revenue than the Serbocroatian version, while it has only 5 times more visitors, leads to a conclusion that the ads served to visitors from the US and EU pay a lot more than those served to the visitors from Serbia, Croatia, Bosnia and the other countries from the region.
In those terms, which is not shown on the graphs, practically all the income generated by this website (io.bikegremlin.com) comes from the US visitors. If the structure of visitors changes in the future, so that majority come from Serbia, it should, based on the above stated stats and conclusions, drastically decrease website's RPM.
Will update this article after the October is through with new stats.