Most of the stuff written here goes for all the kinds of reviews that I do (not only web hosting), but here I'll explain in more detail my web hosting (and information-technology-related) review policy.
If you've already asked me, or are planning to ask me to do a hosting review, please take the time to read this whole article – so we can avoid any misunderstandings.
Table Of Contents (T.O.C.):

1. Why am I doing this?
Regarding reviews in general:
I do them because I love writing, making my own notes/reminders, and I love getting corrections and feedback – that helps me learn. 🙂 Here I wrote in more detail about all the 7 advantages of writing expert articles.
Regarding this particular article:
Just like with most of my other articles, if I get the same/similar question for a tenth time, I expect I'll be getting it a hundred more times and consider it worth writing an article – so I can just copy/paste a link to it when asked again (the advantages of having good documentation and manuals).

2. My review publishing policy
Very simple:
I write only what I really think.
I praise every advantage I notice.
I note every problem/downside I notice.
If the tested product/service offers an affiliate program, I use affiliate links.
If a company pays me for a review:
I note that fact clearly at the start of the article.
Links to the company's website are tagged as "sponsored".
I'll send the review's working version for a review, and am happy to accept any justified additions or corrections. If the company decides that the review's final version is not helpful for their marketing, I'm happy to not publish the review – but I still charge the full price, because I charge for my time, knowledge and effort.
I think this is fair because it protects both the integrity of my reviews, and the interests of the company paying for a review.
I reserve the right to decline a review offer/request without explanations.

3. My credentials
Regarding formal education, I've got a degree that says "Informational Technologies Engineer," and one that says "Bachelor of Internal and Foreign trade." I've always loved computers, and also thought it was a good idea to learn how to run my own business. 🙂
Theory vs Practice
Where the rubber hits the road, I've got over two decades of work experience in the IT profession – ranging from a computer technician, through technical support, to a lead systems specialist. With a ton of written manuals and tutorials.
My Linkedin profile
Since 2015, I've been using the services of various shared and reseller hosting providers.
Even though I've never worked for a hosting provider, I think it could be said that I've got a lot of experience from both sides of the "counter" when it comes to web hosting services.
This can also be said about me: 🙂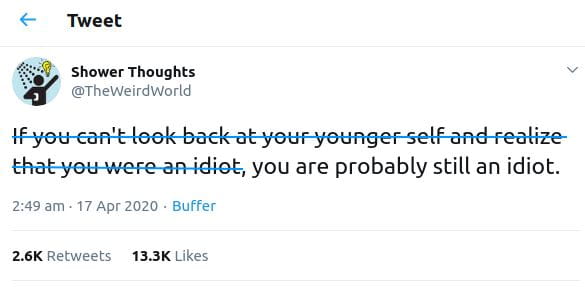 4. Testing methods
I wrote a whole article explaining the BikeGremlin performance testing methods.
In addition to that, when it's possible, I check on Google Analytics data on average page-load speed for real website visitors. A good example of this is my case study on how hosting server location affects website speed.
This takes about 6 months. Only after such a long time can I really tell if a provider is good, stable, see what the technical support is like etc.
Finally, since the service quality changes over time (sometimes for better, sometimes for worse), if a provider is good, I like keeping at least one production website there, to keep track of any changes – this helps make my reviews stay more up-to-date and relevant.

5. Deadlines
Four to six months.
The initial test results and the review article's basic structure are available for review within a month or two.
Feedback info on any noted problems is given within a day or two – right after I confirm they are most probably hosting-related.
The job is done once I've finished all the testing and written the review – regardless of whether you decide it's good to be published, or that it's not in your company's marketing interests to have it published (that decision is always up to you for any reviews you order and pay for).

6. What do you get?
An experienced customer's feedback on your service's performance, stability, technical support quality, and even some basic marketing feedback.

7. Prices
At the moment, this is the lowest price at which I'm happy to accept jobs like this – and I offer two options:
$50 per hour, tracked using Clockify.me tool. My rough estimate based on previous experience is it takes about 40 work hours.
$2,000 fixed price.
Payment is $1,000 in advance, and the rest after the job is done.
I accept wire transfers, and company payments to Payoneer (or direct Payoneer fund transfers if you use a personal Payoneer account).
Currently, I've got decent hosting solutions for all my websites. After having done the review, if your service is good enough for me to dare to host my own website(s) there, I'm usually (though not always) happy to accept your basic reseller hosting service for free, so I can keep track of the service quality (and uptime reports) and keep my review up-to-date. This is extra work that I'm willing to do for free, but I'm not willing to pay out of my pocket for doing it. Having said that, I won't accept any money for using the service – I use services because they are good, not in order to earn money. Likewise, the number of websites I have is limited, and so is this offer.
If you have any questions, please use the comment section below, or send an email to:
my name (relja) @ this domain (bikegremlin.com)

8. For YOU reading BikeGremlin reviews
In order to avoid too high, or too low expectations, keep this in mind:
I go to great lengths to test the experience that regular users get (explaining the ways to do that would make it more difficult in the future, more on this later *).
I refuse to write "more favourable" reviews for money.
The primary goal of BikeGremlin reviews is to give me an accurate description, i.e. so that I can rely on those reviews for information.
Different people have different tastes and priorities. I've experienced people criticizing stuff I've been happy with, and vice-versa.
* Rely on your own common sense and experience. My reviews can, at best, help you avoid the catastrophically bad providers (poor security, awful tech. support, unstable servers etc.). But I can't guarantee with anything that you'll be happy with every provider that I'm happy with.
The integrity of my reviews has been questioned on numerous occasions. I've been accused of being paid by providers whose services I praise, as well as accused of being paid by the competition for noting any problems or downsides (google "astroturfing").
I'll list a few "shiny" examples of that – primarily as a personal notice and a reminder of why I take certain community reviews with a grain bucket of salt:
reddit /r/webhosting section – the link leads to my article, where I've documented my discussion with the moderator of that subreddit: shiftpgdn. In the meantime, I was notified of the shiftpgdn.com website, which documents the connection between that moderator and the NixiHost hosting provider. That explained the moderation policy, which includes the deletion of any NixiHost criticism, as well as the deletion of praises of other hosting providers. A few links from the past few days:
– NixiHost down – deleted reddit post (web-archive snapshot of the deleted post)
– HostMantis down – post wasn't deleted (web-archive snapshot of that post)
WebHostingTalk forum, where at the time of writing, they are allowing the promotion of a provider whose owner is facing trial for fraud (for their previous hosting scheme), while this post (mine) is being questioned and scrutinized.
My motive was to, at the time when a lot of forum members are looking to leave a provider who went down, help them avoid going to a provider I expect to go down soon (as some have posted about moving there) – without publicly calling out that provider, as I consider that to be unsportsmanlike, plus I have just a hunch/gut-feeling, not a crystal ball.
It is not possible to list all the communities that have, in my opinion, strange moderating policies. It's easier to name the ones that are good: