In the post about website backup I recommended keeping one copy stored "in the cloud". Here I'll explain the cloud backup options that I use and recommend. I'm not claiming these are the best, nor do I plan on explaining most available cloud storage options – this is just a list of those that I have used and think are worth mentioning. I'll be using affiliate links (if you set up account using the link, some providers give extra free storage space to you and to me 🙂 ). Prices are noted in € Euros. For those in the USA (without the EU VAT), they boil down to the same amount in $ USD.
Contents:

1. What is cloud storage
In the post about types of web hosting I've already explained the term. In terms of storage, "cloud" is a set of servers where data (files, backups) can be stored to and downloaded from.
Good cloud storage provides redundancy and scalability, so storage space can be expanded as needed and in case one server malfunctions, there is a copy of the data on at least one more.

2. What to consider with cloud storage
Reliability and safety:
Is the cloud storage company with good reputation, is data safe from unauthorized access, corruption, deletion in case of a malfunction etc. Are data kept encrypted, or is at least uploading and downloading done encrypted.
Prices and charging policy:
Companies that offer cloud storage often give some space for free, while if one wants more space, it is charged – usually on monthly, and/or yearly basis. Some charge for the amount of downloaded/uploaded data, number of file listing etc, which can be cheap, but if one does not know exactly what they are doing, it can result in a larger bill than expected.
Available storage space and conditions:
How much space is available, how much can it be increased (when paying more) and under what conditions. What kind of files can be stored. Daily and monthly limits for bandwidth (amount of uploaded and/or downloaded data). Maximum file size limit.
File sharing and keeping previous file versions:
Is it possible to share files with others (by sending links and assigning rights to download, or edit files). Are previous versions of files (before changes) kept – "file versioning".

3. Cloud storage providers
Here are short overviews of my favourite cloud storage options, with pros and cons explained, and price ranges.

3.1. Mega
Mega.nz / mega.io (affiliate link), the former company of Kim Dotcom (founder of now destroyed Megaupload), now owned by a private company, after the New Zealand government seized the stocks of a Chinese buyer.
The company has and still does put the accent on data privacy and protection. If you forget your password, they can't reset it, no one but you can (so you will lose your data – which is both good and bad, depending on from which angle you look at it).
In short: freedom of what you can upload to Mega cloud and the safety of that data are complete.
They offer desktop and mobile apps, with synchronization of chosen directories on a local computer.
You get 15 GB of space for free, which can be expanded for 30 to 365 days by 10, or more GB if others sign up for the service using your affiliate link.
Prices (per month): 200GB 5€, 1TB 10€, 4TB 20€, 8TB 30€.
Flaws: they don't take Visa payments, nor PayPal, an increase of free storage is time-limited, bandwidth is limited. It grows with greater plans (either free, or paid for), but it is limited. Limits are reasonable though – if you need to store backups and retrieve them in case of disasters – it should suffice with no problems.
I like and use this service. Data is secure, it works nice and decently fast and the guaranteed free 15 GB of storage is more than enough for backups of an average-sized website. When I build/backup a website, I also make a directory on Mega, give the client usage rights and they can get all the data at their convenience, in a safe way.
I haven't tried the paid version. What if you need more "guaranteed" space (paid for, of course)? Read on.

3.2. iCloud
OK, this might be a bit unexpected candidate. Iphone users will be given 5 GB of free iCloud storage.
Since I'm a complete fool when it comes to mobile phones, I had asked an expert: "which one to get with a good camera and small enough to fit a front pants pocket, allowing me to crouch and stand up 1000 times a day?" Iphone SE was the answer so I got one. 🙂
Sharing files with clients is not convenient, which is the main downside of this service. However, the use is very convenient, fast (with desktop sync and mobile app), data is encrypted both in transit and on the server.
Prices (per month): 50GB 1€, 200GB 3€, 2TB 10€.
Flaws: no file sharing except with friends&family that have iPhones and use the same (shared) package (which is normal, since this wasn't planned as a "classic" cloud storage, it's more of a phone-backup, shering images&videos of cats and children etc.). Of course there is no Linux client.
Under circumstances I have at disposal shared 200GB with my better half, which is more than half free (unused), so why waste it? 🙂 More than enough room for multiple website backups. However, if needing more space, with file sharing and other options, read on.

3.3. Sync
Sync allows you to disable password reset options (more privacy/data protection), with all the risks involved if you forget it. To note right away: like many others, this one doesn't offer a Linux client.
All the file versioning, sharing and collaboration bells and whistles are implemented, but only in paid versions – this solution is not good in its free package. Still to note: 5 GB of free storage, plus 1 GB when anyone signs up using your referral link – though the bonus is time limited unless you are using a paid package (in which case it is "lifetime").
Prices (per month, but paid annually):
Business Solo packages:
3TB 10€, 4TB 15€.
Business Pro packages:
1TB 5€, 2TB 9€, 10TB 15€ – but this only with a minimum of two "team members" (subscribers) signed up and paying. These packages provide options for file usage/access rights assigning.
Flaws: not a good option for free usage, no Linux client, paid for year in advance (so even if you don't like it, you've paid for it). For what it's intended – it's very good though.
3TB for 10 euros is enough for all the files, pictures, films etc. that you wish to store in a second, cloud backup storage (in addition to a local HDD storage – I recommend having at least two backup copies). With advanced collaboration options with Business Pro packages for those who need these. I haven't tried the paid version personally, still don't need such options.

3.4. Google Drive
Each gmail account grants you 15 GB of free storage on Google Drive. This space is shared with all the emails and files you upload though. As Google themselves publicly admit, they will look into your files, yes. No storing of illegal/suspicious stuff is understood, of course.
File sharing is possible, but no versioning (not that I know). Desktop and mobile apps are available and easy to use ("of course" not for Linux).
Prices (per month): 100GB 2€, 200GB 3€, 2TB 10€, 10TB 100€, 20TB 200€, 30TB 300€.
Flaws: privacy. Data is not encrypted on the server and Google sees them.
Works nice and stably. For free storage of data that Google is allowed to see it's OK. It's been long on the market, supported by many platforms. I haven't tried the paid option, although 2 TB for 10 euros is a good price.

3.5. Dropbox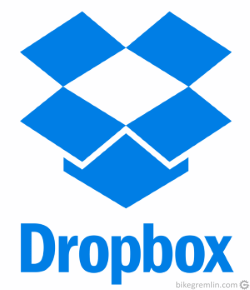 One of the first players in this market. At the time when they started, 2 GB of free space was quite good – now not anymore. You do get an extra 500 MB for anyone signing up using your referral link, up to a maximum of 16 GB for free.
More expensive packages offer advanced file-sharing options, while the cheapest paid plan offers file versioning. Stored files are encrypted. Good integration with most applications, including Linux.
Prices (per month): 1TB 10€, 2TB 20€
Team packages (minimum 3 users/subscribers, paid per subscriber per month): 3TB 15€, "as much as needed" TB 25€.
Flaws: higher prices compared to competition, very limited space given for free.
Dropbox has served me well for years, but I've abandoned it for newer options that are better (at least for my needs).

3.6. AWS – Amazon Web Services storage
AWS offers a wide range of services. It is all cloud technology based (redundancy, scalability and data encryption). Among the offered services there is also storage.
Prices: it's complicated. 🙂 Prices are based on space used, data transfer, how urgently the data needs to be accessible, number of queries etc, all explained in detail on their website.
Flaws: there is no client app, all needs to be programmed. A bit complicated for "ordinary users" to put it that way. Applying for the services, at least from Serbia, is not very smooth: I had to contact tech support, and after some consulting, they had managed to call me on an office land-line phone to confirm.
It looks like an excellent and affordable backup solution for automatic server backups. Interesting for those who use VPS, or dedicated servers, but I haven't tested and confirmed this yet.
Useful free tool if doing backups from a desktop computer is Duplicati.

3.7. Backblaze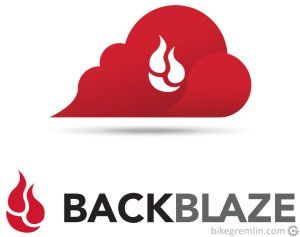 I had heard about this company long ago, for the hard disk failure stats that they regularly publish. In addition to this, or thanks to this, they offer pretty good prices for cloud storage. The following calculation plays a part in their business model: consumer-grade hard disks cost about 1/4 of the price of server-grade hard disks, while they are not that much less reliable. With good raid controllers and regular replacement of failed hard disks, this allows cheaper storage per GB of data with quite good reliability.
Thanks to user demand, Backblaze storage is now integrated with JetBackup software that many hosting providers use for backups – which is very convenient. It can be set up for daily, or weekly, at a pre-set time, upload backups to Backblaze B2 Cloud Storage (see automated website backups with JetBackup).
Prices: it is charged by the transaction (by thousands) and by the number of GB stored – all on a per month basis. Details, with a practical storage price calculator for their B2 Cloud Storage.
Flaws: data is not encrypted on their storage.
Here's my Backblaze affiliate link – if you buy backup services using it, I'd get some money. 🙂

3.8. Hetzner Storage Box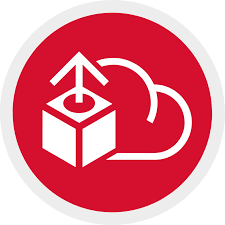 Hetzner company is highly regarded by web developers and hosting providers because of the high quality (fast and stable) VPS and dedicated servers they offer at affordable prices. They also offer storage, sold as Hetzner Storage Box packages (the link leads to my article explaining how you can order, configure and use the Storage Box service).
In the post about DirectAdmin hosting control panel, I mentioned that it doesn't have JetBackup support, but "insists" on FTP (FTPS / SFTP) connection for automated backups. When looking for affordable, yet reliable storage that supports FTP-like connections, I found Hetzner Storage Box. I can say that for the testing period (of several months) it all worked like a charm.
Prices (per month): 100 GB 4€, 500GB 6€, 1TB 10€, 2TB 12€, 5TB 26€, 10TB 50€.
Flaws: no encryption (MEGA offers encryption – so choose: encryption, or the convenience of SFTP, can't have both, for technical reasons). Relatively complicated user interface (one gets used to it after a while, but it's not quite "noob-friendly").
If you decide to give Hetzner a try, you could use my Hetzner Cloud referral link – and, if I understood the rules correctly, receive 20 euros of service credits (I couldn't test this myself, it would be considered abuse, so don't take my word for the credits).

4. Notes
Services that offer automated desktop synchronization can pose a risk when set up and used in that way. If a file is deleted from the computer, it will also be deleted from the cloud (if the computer is connected to the Internet and synced). Mega, for one, saves the deleted files for a set period of time, as do a number of other services (check for the service and package used). In any case – make sure you have at least one more copy on an external drive (preferably on a different location from your computer – in case of a fire for example).

5. Conclusion – recommendation
It is best you use… no, it is not that simple.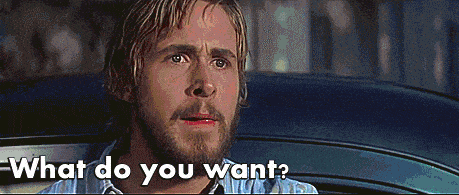 All the described cloud storage options (and million others that aren't listed here) have their pros and cons. So the optimal solution depends on one's needs, priorities and affinities. Here I'll still provide some recommendations, with disclaimer that I can't really know what's best for you.
Beginner, simpler is better
Free: Google Drive, or Mega for the privacy concerned.
Paid (more storage space): Google Drive, or Sync for more privacy.
Advanced users (more storage space and sharing options)
Sync, or AWS. Mega is also a good option for Linux, although a bit more expensive with paid plans and won't take Visa/PayPal payments. Backblaze offers a very good and cheap solution, but if one needs encryption, it has to be done on the server, or local computer before uploading the files.
What about the others? They're great – all the services described here work stably and securely (haven't tested AWS). If their pros and cons fit your needs better – by all means go ahead. Most of the mentioned services are supported within WordPress backup plugins – though such plugins usually put a lot of load on the server, so that should be taken into account when (planning on) using them.
Apart from the mentioned, there are many automated backup services for hosting servers. I haven't tried any of those, so can't really comment.

6. What do I use?
This part is added later. Fair enough – the question is quite logical and it is no secret. Just to put a disclaimer: this works for me, for now, it is not necessarily the best option for anyone else.
Backblaze B2 for cPanel hosting account backup.
Hetzner Box for DirectAdmin and cPanel hosting account backups.
MEGA for personal "working" storage, sharing files with colleagues etc.
Large disk at home for complete local backup copy (both websites and personal documents, photos, films, games…).
External disk in a company safe, containing the copy of the disk at home.
Planning to replace the company storage for the cloud storage – so far looking at Backblaze and Hetzner. Cons: extra cost. Pros: Availability of all the files/data, wherever I am. Automation and geo dislocation – in case of a war, large fire, or some other disaster.